Description: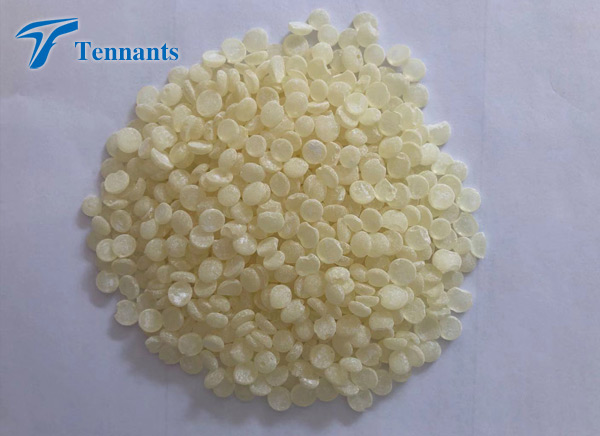 TA5100 C5 hydrocarbon resin is suitable for hot-meltingadhesives, (including quick packaging adhesives, book binding adhesives, woodadhesives and glue sticks, etc.) They have excellent compatibility with SIS,SBS ,EVA ,natural rubber and many kinds of synthetic rubbers . They provideenhanced performance in hot melt adhesive applications.
Product Specification:

Featuresof TA5100 in Hot Melt Adhesive and Pressure Sensitive Adhesives:
♦ Goodopen time / set time balance
♦ Good adhesive ability
♦ Excellent aging stability
♦ Light color
Applications: Hotmelt adhesive, pressure sensitive adhesive
Package:25kg kraft paper bag
Storage:
All resins with low softening point present a risk of solidifying or lump. For softening point less or equal to 110℃,we suggest you keep resin in a cool (25℃ max) ventilated place and avoid direct sunshine.